Actress | Singer | Performer | Streamer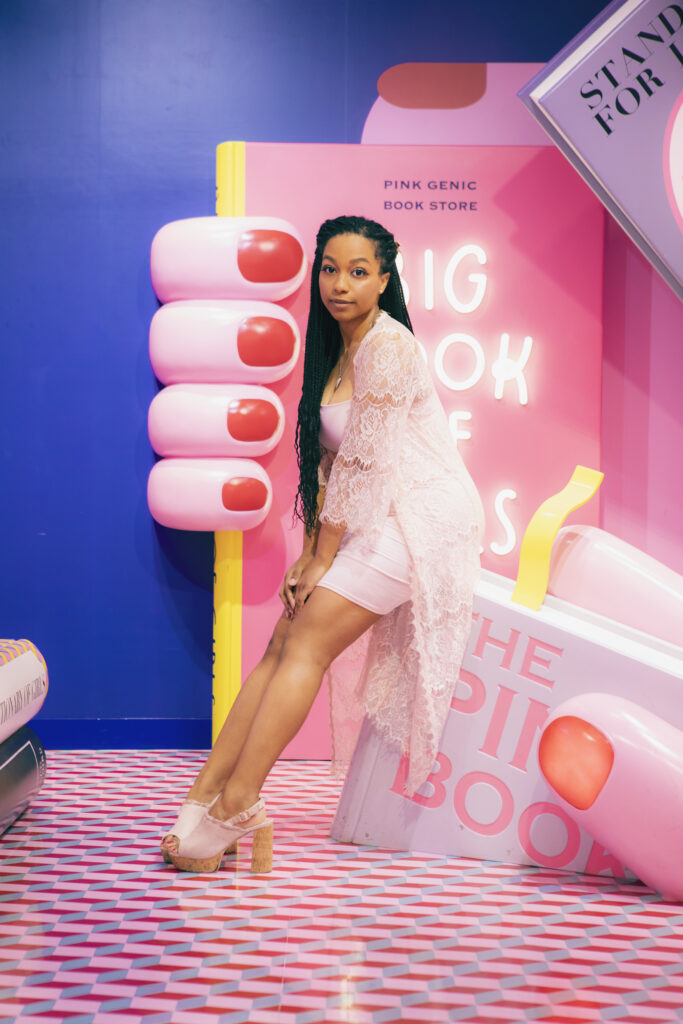 LA-born and NYC-raised, Ebony Princess Bowens grew up as an imaginative and eccentric child who expressed herself through music, performance, and fashion. As a African-American and Puerto Rican child raised in the Bronx, Ebony opposed the stereotypes held of kids her age. She embraced multiple genres of music including hip-hop, R&B, rap and pop, as well as metal, rock, gothic, and alternative. Her teenage and early adult years were marked by her alternative and eccentric fashion choices, coupled with an ever-growing appetite for even more alternative music from Japanese, Korean, and Spanish artists.
With a background in singing and performance beginning as early as elementary school, Ebony has continued to work and perform in entertainment even after relocating to Japan as an adult. As a 13-year resident of Japan, who is fluent in both English and Japanese, she has performed at various non-profit events, weddings, music videos, commercials, and has been featured as backing vocals, and done voice-over narration for various projects.
She has been featured in online and print news media, interviews, documentaries, podcasts, and has also done work in modeling and TV. Some of these features include NHK WORLD, The Japan Times, NPR, VICE, and Japanese fashion magazines, Ane Ageha and Koakuma Ageha. Her singing and dancing talents have been used by notable Japanese artists such as AKB48, Nogizaka 46, BRADIO, EXILE THE SECOND, and Miura Daichi just to name a few. She has also provided narration for commercials working with internationally renowned brands such as Uniqlo, Fujifilm, and Sony, among others. 
In addition to her performance work, Ebony has also been an active voice in the niche alternative fashion spheres of Japan, tirelessly working to normalize the presence of Black women in these spaces while encouraging them to embrace their own femininity. Most notably, her passion for Victorian-influenced Japanese lolita fashion has earned her recognition in and out of Japan, as she strives to bring diversity to Japanese street fashion. 
Ebony is also an avid gamer. She has taken her childhood hobby of video games and turned it into a source of entertainment for herself and her online community.  She can be found on Twitch live streaming weekly.